Next Generation Diagnostics + Quality Custom Manufacturing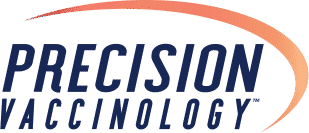 Cambridge Technologies uses Precision Vaccinology®, a combination of Next Generation Diagnostics and Quality Custom Manufacturing, to help veterinarians find solutions to herd health problems.
It starts in our full-service diagnostics laboratory, featuring next-generation sequencing, new techniques to identify all known and unknown viruses, and bacteria in samples from a herd. We use the data to select the best candidates for a herd specific vaccine which we custom manufacture for the veterinarian with formulations optimized to meet your specific needs. Our goal is to identify emerging pathogens, prevent disease they may cause, and reduce dependence on antibiotics.
Our success is measured as a team. We are different parts working as a whole with a shared common goal: Providing veterinarians with the best possible diagnostics, manufacturing, and service to help them manage existing and emerging animal health problems. Get to know the people of Cambridge.