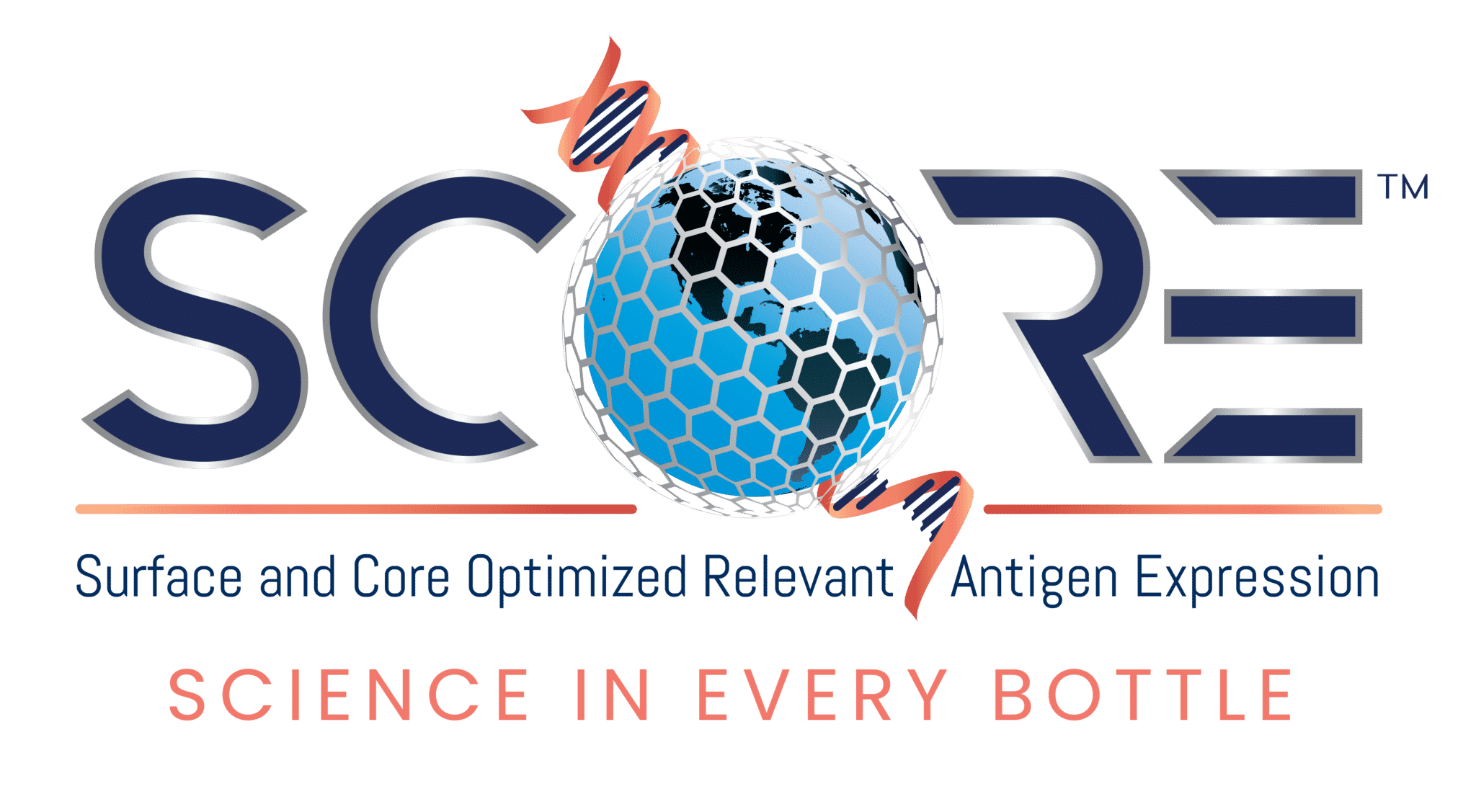 The SCORE™ approach — our latest advance in Precision Vaccinology® — improves antigen expression.
Identification

SCORE selects and improves expression of surface and core cross-reactive antigens.

Expression

Expressing antigens of both gram-positive and gram-negative bacteria allows for broad recognition by the animal's immune system.

Recognition

Better antigen expression results in better recognition.
SCORE delivers an optimized, cost-effective, and science-based solution for your producer's livestock.
Download our sales sheet for more information.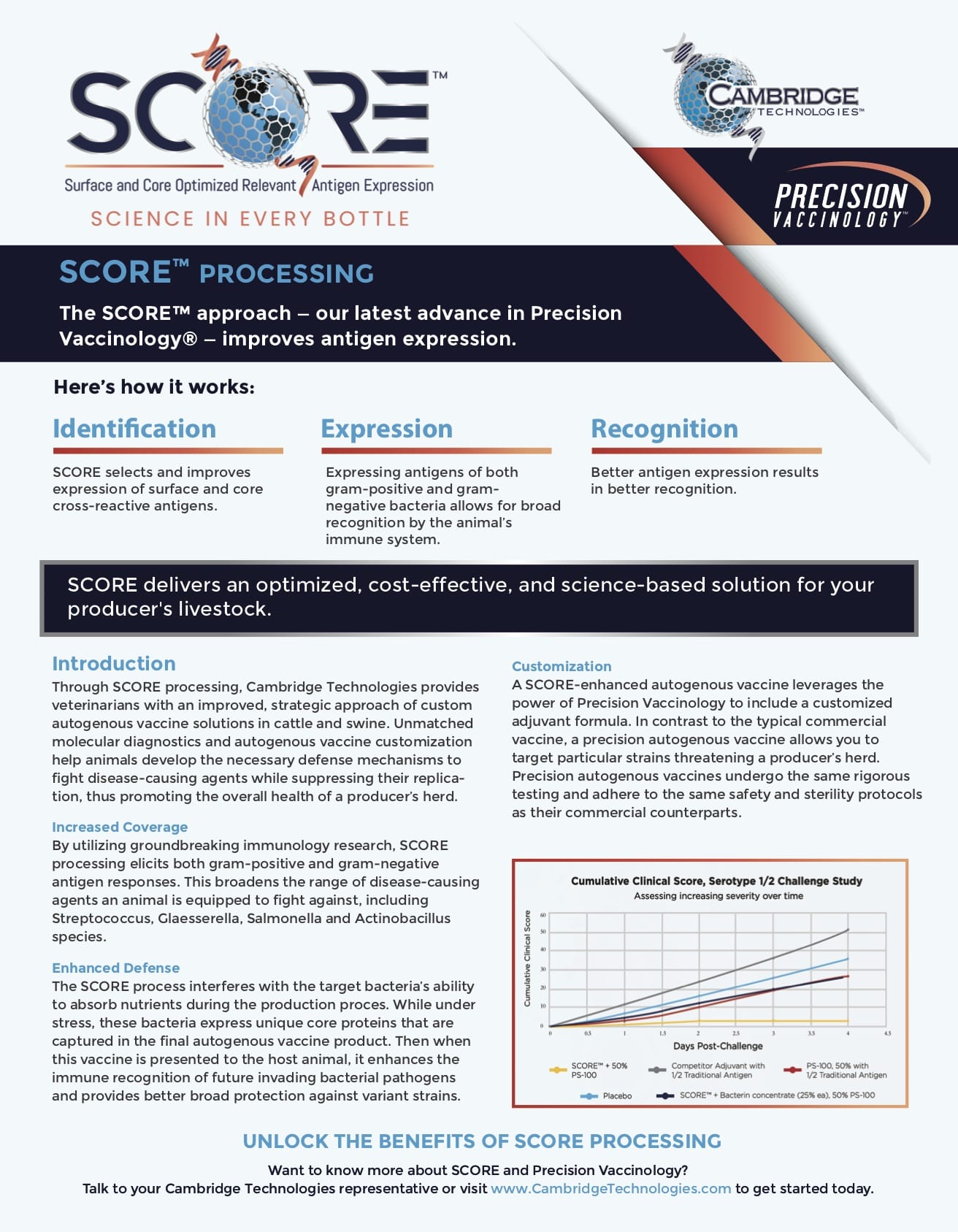 UNLOCK THE BENEFITS OF SCORE PROCESSING
Want to know more about SCORE and Precision Vaccinology?
Contact us today!