Account Management
Finding the right solution to specific animal health problems isn't as simple as pulling something from a shelf.  Sometimes a more specialized approach is needed.  That's why our experienced account managers are there to guide you through the entire process of creating your own custom vaccine.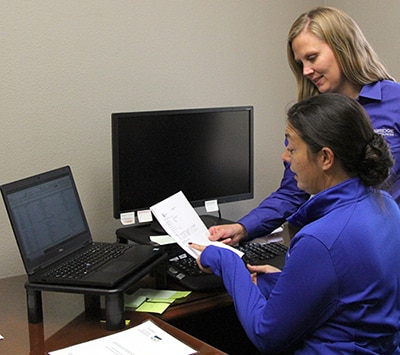 Inventory Management
Cambridge will help you manage your vaccine inventory once it is finished.  We can drop ship your product wherever and whenever you need it.  Also, if you only need a portion of your order, we can hold the rest and store it for you until it is needed at no charge.
Isolate Management
Managing different isolates is an important and sometimes daunting task when it comes to getting the most up-to-date and herd specific vaccines.  That's why we have dedicated people to keep track of everything for you, and to keep you informed when making decisions.
Dx Results
Using precise diagnostics is critical to identifying and solving herd health problems, but it can create a lot of paperwork.  That's why we created the Diagnostic Databridge. We are bridging the gap between clinic, veterinarian and diagnostic testing results using a secure cloud-based storage system for online access anytime, anywhere.