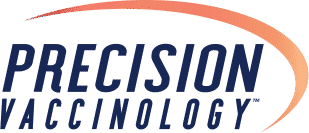 Precision Vaccinology® is a process designed to give veterinarians the information and tools needed to solve unique and ever-changing disease problems facing herds in their care. We have experienced personnel and advanced technologies to manage this entire process for you.
We know that the disease challenges you face are always changing, and when problems pop up you need a solution in a timely manner. That's why we're committed to being Fast & Flexible. When your current vaccination protocol isn't catching everything or there is no commercial vaccine available; you can count on Cambridge to detect the problem and create a solution that is right for you as quickly as possible.
We've made submitting diagnostic samples as easy as 1-2-3. Simply request your free kit and we will send you the shippers and swabs you need; complete with pre-paid return shipping. Our full-service diagnostics lab uses the latest technology to identify your herd health issues, and our customer support team is there to help you with anything you need.
Next Generation Diagnostics
Our diagnostics and research lab utilizes next-generation sequencing technologies including: metagenomics and multi-locus sequence typing to detect, identify, and characterize all known and unknown bacteria and viruses. We combine these capabilities with more common tests like culture & sensitivity and qPCR to help you select the best possible isolates to use in a vaccine.
A one-size-fits-all approach doesn't always work with the complex variations today's veterinarians are faced with. Our vaccine manufacturing processes are designed to give you the best product with the customized options that are perfect for your specific situation. Optimizing the expression of virulence factors e.g. toxins, proteins, etc. is a key component of our process, and an important part of stimulating an immune response. Along with that, we work with you to determine the best fit of our customizable options including: adjuvant choice/no adjuvant, multiple routes of administration, antigen concentration, multiple bottle size and label colors, and SoliDose® dual-dose implants for cattle.
At Cambridge Technologies, the Customer is King. We are not owned by a large multinational corporation with an interest in supporting other product lines. We work one-on-one with veterinarians to create the best possible solution for your specific challenges. Our customer support team will work for you to make the whole process simple and easy, providing you with diagnostics results, isolate management, product forecasting, non-adjacent paperwork, inventory management, and much more. Real support from caring people whose sole focus is your total satisfaction.
We are committed to our customers and committed to animal health. Whenever new challenges arise, we want you to think of us as a partner willing to do whatever it takes to find a solution. Whether it's developing new assays to detect an unusual problem, conducting disease surveillance over time in your region, or updating your vaccine with the latest disease variants. Cambridge is ready to work with you.